Standard Roller Garage Doors
Available in a range of colours, the Standard Roller Garage Door is both a practical and attractive choice for the price conscious consumer.
Stylish, reliable and durable, this type of door comprises of a ribbed steel curtain which runs inside two vertical tracks. The spring balanced door coils up into a roll over the door opening, meaning a minimum of space is taken up in contrast to traditional garage doors.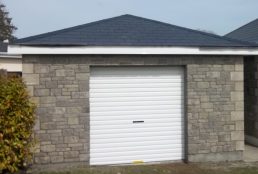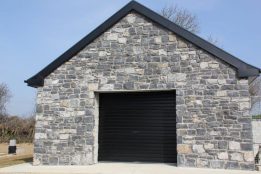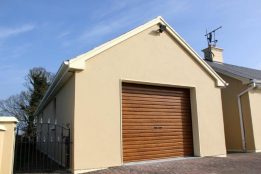 Advantages
Space saving. No horizontal tracks
Minimal maintenance as there are no hinges, cables, etc.
Low cost – Great value for money
Options
Doors are available with manual or electric operation.
Manual doors are fitted with a central lock which can be secured from both the inside and the outside.
Electric doors feature an automatic door opener which comes, as standard, with two remote control handsets.
Also, automatic openers can be easily retrofitted to existing manual doors at any time.
Standard Colours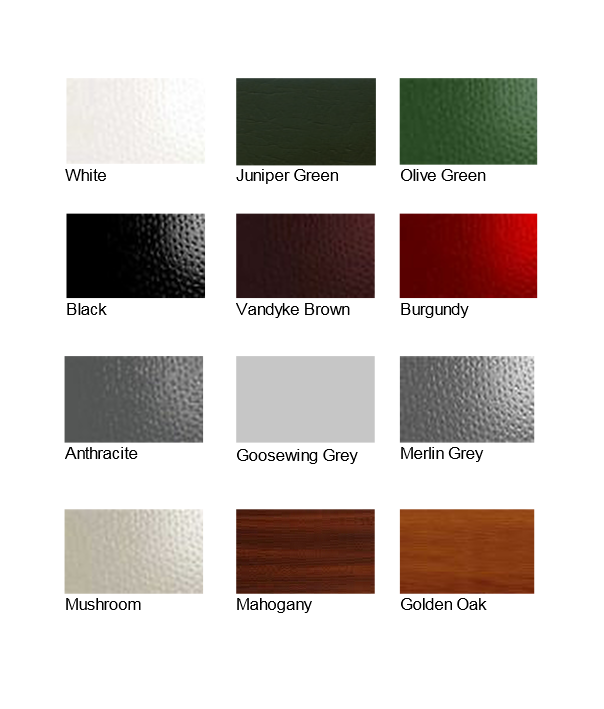 Colours shown above serve only as a guide. For exact colour matching, please request an actual sample.